Lawn Mowing
Service
Mowing is one of the most important activities when it comes to lawn maintenance. Besides a very well manicured and orderly appearance, regular mowing promotes a healthier, greener lawn that is less prone to weeds and disease. Mulching the grass clippings will provide the grass and soil with natural organic nutrients that will help in the development of the root system and improvement of soil ph which increases tolerance to harsh weather and pests.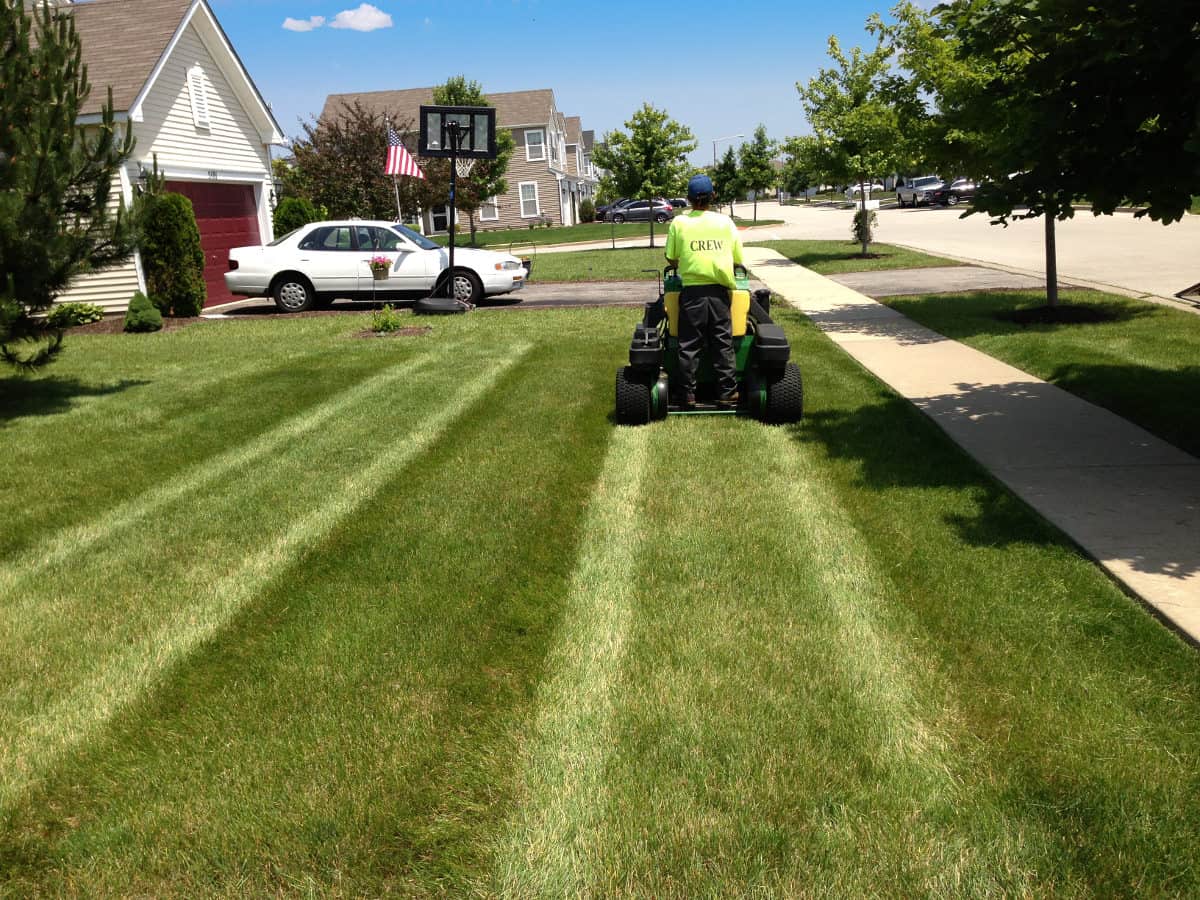 Mowing
Details
Cutting Height
Our mowers have floating decks meaning we will not scalp your lawn in uneven places. For most lawns the mowing height is 3.5 inches but it changes depending on your grass type (contact us after your first mowing in case you want to decrease or increase mowing height).
Grass clippings
We do not bag grass clippings unless you request us to do it. Grass clippings contain valuable natural organic nutrients that are beneficial for the soil and lawn. We charge a small extra fee for bagging / collecting grass clippings, We are charged by the county to dump all lawn related waste.
Trimming and Edging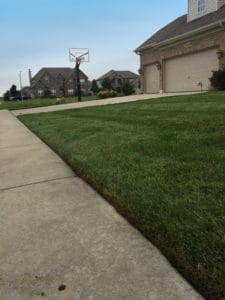 We use a string trimmer to cut grass that is not accessible to mowing equipment. We will normally cut 1/4 inch taller on the edges to avoid scalping.
All mowing comes with edging of the sidewalks and walkways. In order to protect your driveway, sidewalks and all concrete and asphalt in your property we will not use steel blades for edging. String edging is a technique that allows our employees to use the string trimmer in a vertical way to give that crisp edging appearance.
Mowing Equipment
We use stand on and walk-behind mowers (We do not use sit down mowers, they are too heavy, limit visibility and add extra weight). Most of our mowing crews come with 48, 36 and 30 inch mowing decks to have access to all types of gates.
We moderate zero turn mowing. A zero turn mower is a lawn mower with a turning radius that is effectively zero. Aggressive use of this feature will make damage marks on your lawn promoting bare spots. We absolutely enforce the 3 step turning mowing technique, which minimizes turf damage.
Blades are replace often and sharpen every week to provide a quality professional cut and minimize grass blades damage.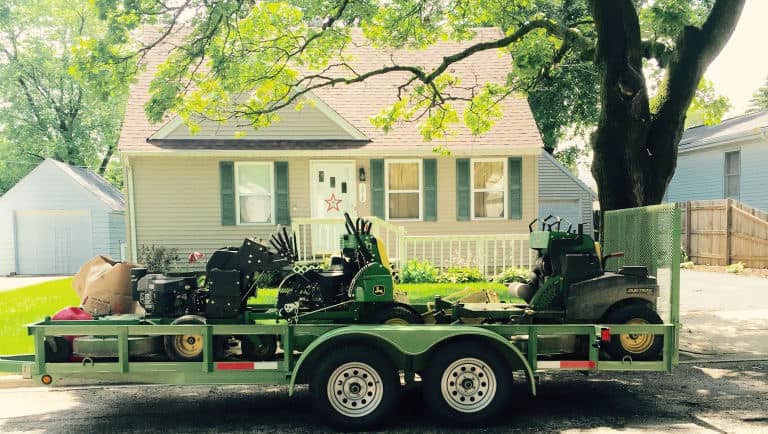 Mowing Schedule
We work from Monday – Saturday, our normal operating hours are 8:00 am to 5:00 pm. When heavy rain is in the forecast, we will stop all lawn care services and continue until weather conditions improve. Please check our service status page for updates and important announcements regarding our services.
If you are one of our customers on our weekly or biweekly schedule, you will have the same day and around the same time every week (unless we have delays in our routes due to rain).
If you order one time mowing services, you will be added to our schedule on the time and day we are in your neighborhood.
Lawn Mowing Service Area
Our mowing route currently serves the towns of Joliet, Plainfield, Shorewood, Minooka, Channahon, Crest Hill, Romeoville, Lockport, Lemont and New Lenox.

Are you ready to schedule mowing services?
Not convinced yet? Go check our portfolio page and discover why we are the premier company in the Chicago Suburbs.
Receive a free, no obligation quote or order online to start enjoying a beautiful lawn.
Lawn Cutting in Plainfield, IL
We provide customers in Plainfield, IL with affordable lawn cutting services in a weekly, biweekly and one time basis. Hiring us as your lawn mowing company in Plainfield gives you peace of mind since we are fully insured and licensed. Our grass cutting schedule in Plainfield run from April – October, sometimes it gets extended all the way to late November weather permitting. Our mowing services allow us to be 2-3 days working in the Plainfield, Illinois area, from route 59, Caton Farm, to Plainfield north and Plainfield downtown.