Lawn Dethatching
Dethatching also known as power raking is nothing more than removing the matted layer of dead grass that accumulates between the soil surface and the good green grass blades. Over time, it forms a thick layer, limiting water, nutrients, and air from reaching the root system. A thick thatch layer is known to provide the perfect environment that can encourage pests and diseases. The process of dethatching is hard on turf, so the ideal time to tackle this chore is during the spring and fall due to the cooler temperatures.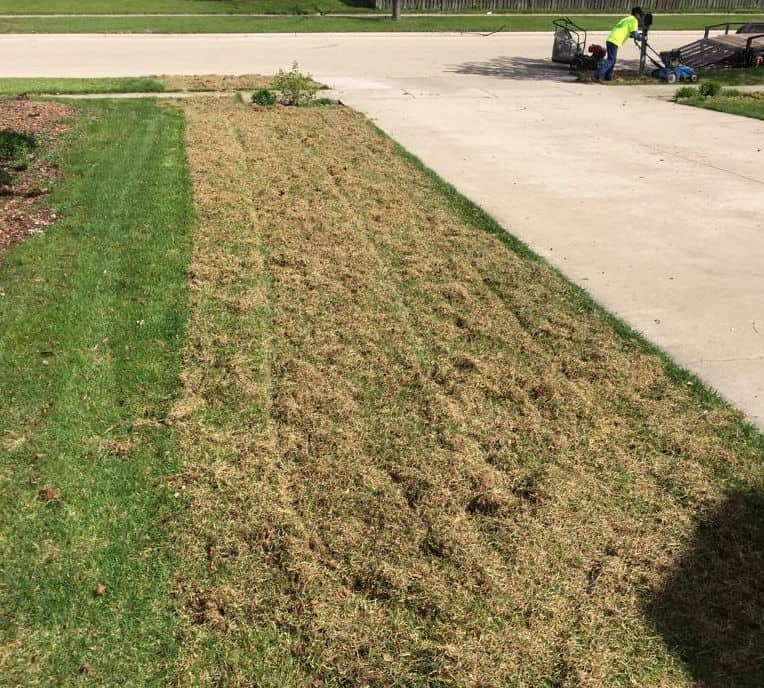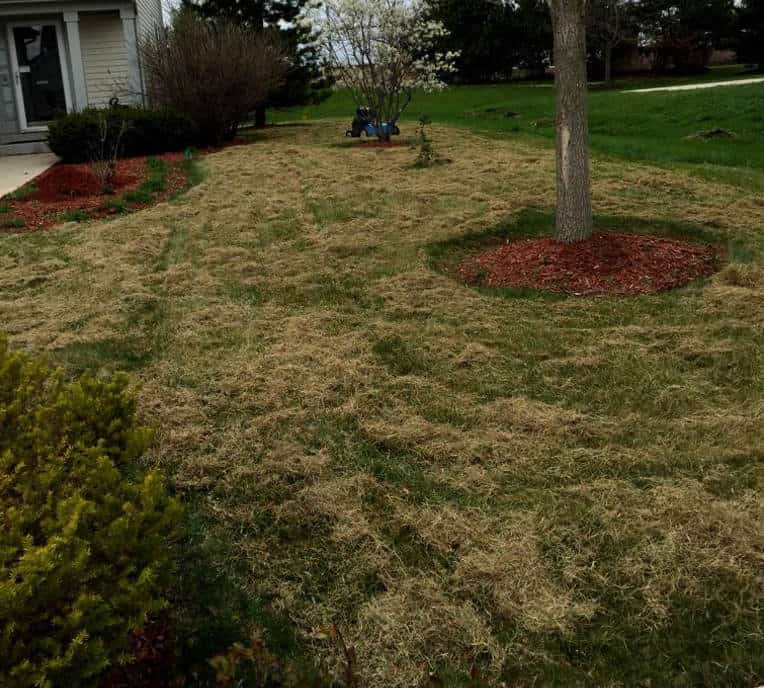 Benefits of dethatching
Removes the matted layer of dead grass in your lawn
Allows water, air, and nutrients to better reach the grass root system
Reduces pests and diseases
Improves drainage
Increase grass tolerance to heat and drought stress
improves fertilizer uptake
Improves color and lawn density if combined with overseeding and seed starter fertilizer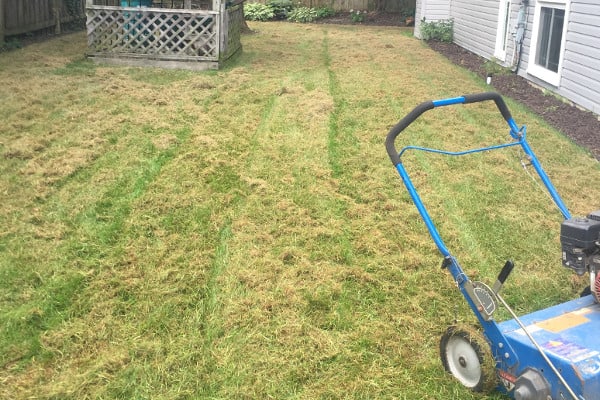 Dethatching service details
We offer this service in the spring and fall only. Service normally takes around 1-2 hours depending on property size and includes power raking the lawn, collecting and disposing of all debris resulted from dethatching.  Power raking strength / deepness will be determined by the crew based on your lawn condition. We will safely remove the most possible thatch without damaging your existing good grass.
Dethatching Service Area
Joliet, Plainfield, Naperville, Aurora, Oswego, Shorewood, Minooka, Channahon, Crest Hill, Romeoville, Bolingbrook, Woodridge, Lockport, Lemont, Homer Glen, Orland Park, Mokena, Frankfort, New Lenox and Manhattan.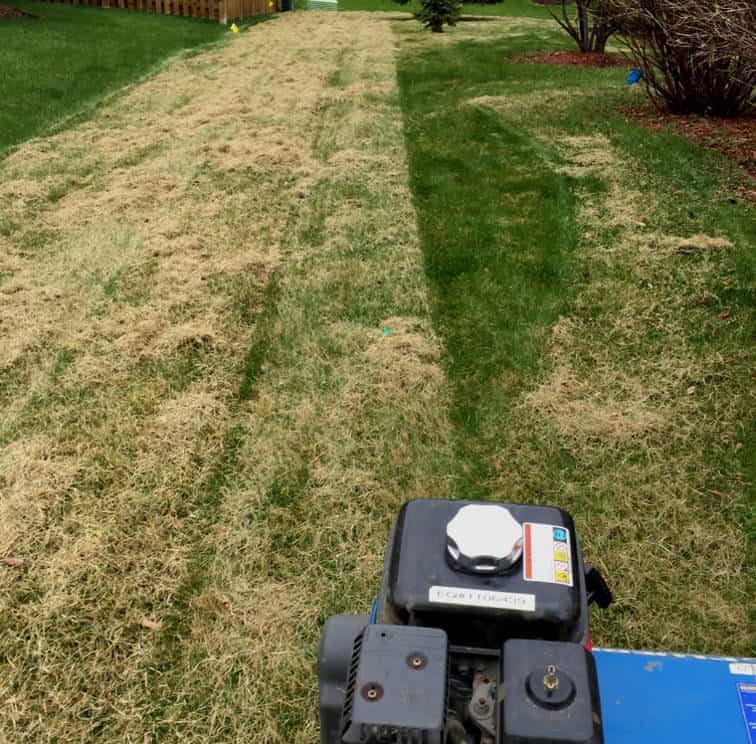 How to avoid thatch accumulation?
There are some preventive measurements that can help you reduce thatch build up in your lawn. Firstly, do not over fertilize your lawn with high amounts of nitrogen, do not over-water your lawn, mow your lawn every week, improve your soil ph by spreading compost or a high quality soil mixture, if you do not know you soil ph, contact us and we can take samples of your soil and send them to the lab for testing (we charge a small fee for soil testing).
What should I do after dethatching my lawn?
We recommend to overseed your lawn with a high quality grass seed ( a 50/50 grass seed mixture is recommended for the midwest) to encourage new grass growth followed by a seed starter / fertilizer application (We use a NPK ratio 12-24-8 for seed starter). We can provide this services for you, easily order online or request a free no obligation quote .
Are you ready to schedule power rake / dethatching services?
Not convinced yet?
Go check our portfolio page and discover why we are the premier company in the Chicago Suburbs.