As a local lawn care company in Joliet we are able to serve our customers in a timely manner, normally within a day of requesting services. This Joliet, IL property signed up for our 6 step fertilizer program with weed control, and our weekly lawn maintenance program that included cutting the lawn on a weekly basis, spring and fall clean ups. Lawn was lacking color due to deficiencies in Nitrogen and Iron, a fertilizer plan was put in place to improve lawn color and the results were amazing after just a couple weeks.
A Joliet Lawn Care Company
We also offer lawn renovation services in the Joliet area, which may include a lawn assessment. A lawn renovation plan will be discussed which may include one or more of the following: Lawn aeration, dethatching, overseeding, fertilizer, slit seeding, fungicide, insecticide or lime applications.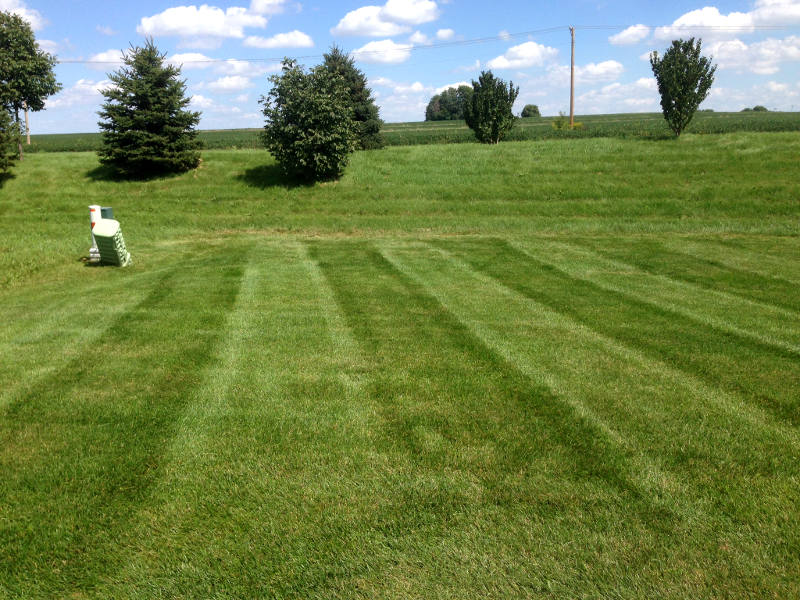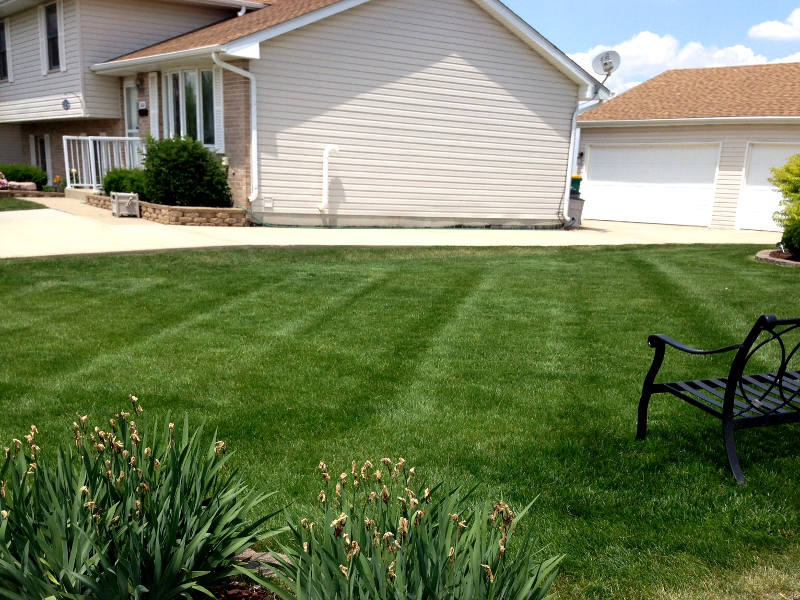 Related projects for lawn care and landscaping in Joliet, IL
Lawn Mowing Services
Joliet Dethatching Services
Sod Installation Services
Landscape Mulch Installation