Lawn Care Service in Orland Park, IL
Professional lawn care services to help you maintain and improve your turf by using best industry standards and applying the best products on the market. We provide lawn care services in Orland Park and surrounding towns like Mokena, Frankfort, New Lenox, and Homer Glen. Our services include lawn maintenance and lawn renovation like core aeration, power raking, slit seeding, overseeding, top dressing, lime applications, and fertilizer treatments.

Lawn Maintenance in Orland Park
We have been working as a lawn care provider in  Orland Park, IL for quite some time now and fully understand local weather conditions. Our customized lawn care programs are guaranteed to deliver the greenest, healthiest lawn in your neighborhood by utilizing the best lawn management products and by applying integrated pest management best practices. The healthiest, weed-free lawns start with Home & Garden Lawn Care of Orland Park.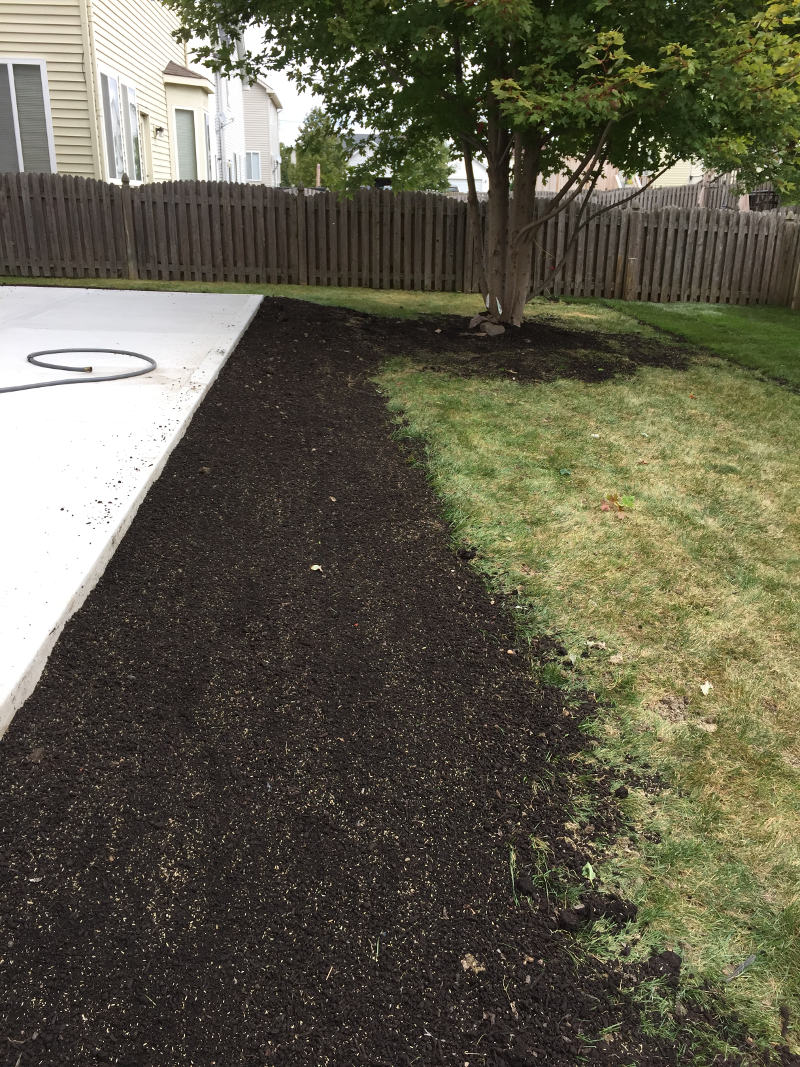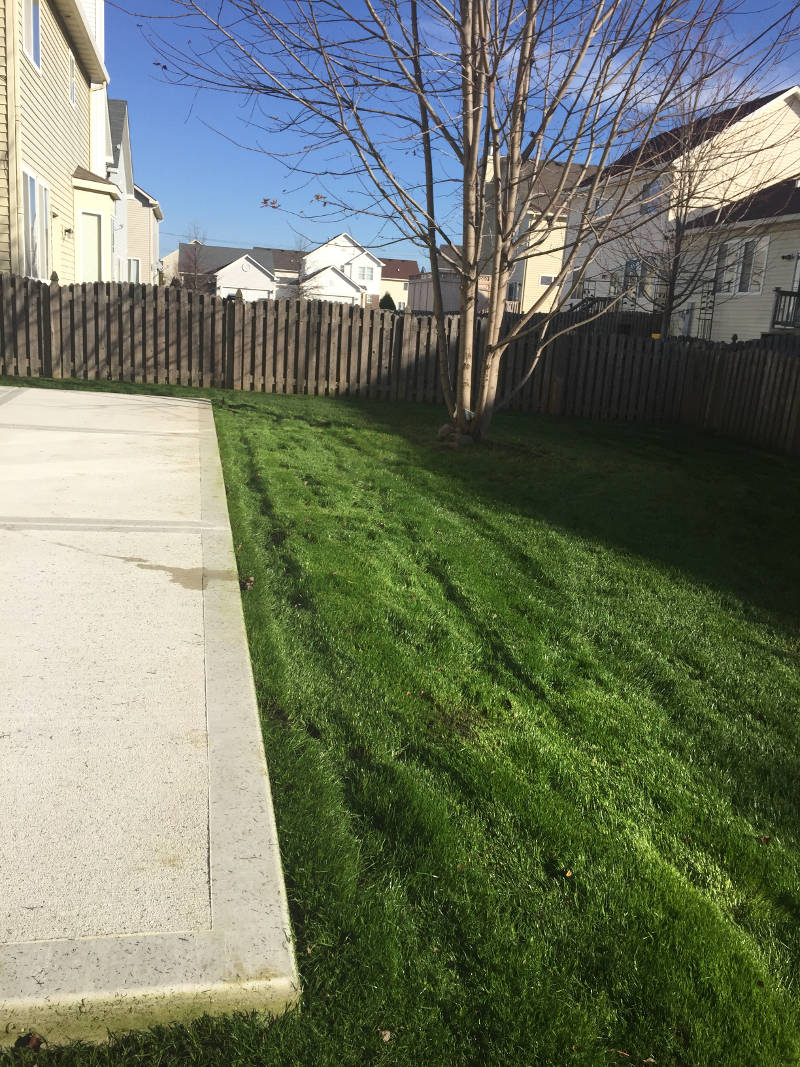 Core Aeration
Core aeration improves the contact between air, water, fertilizer and the root system in your lawn.  The overall wellness of your turf widely depends on root development  and soil quality. Core aeration is one of the best natural agricultural lawn care practices to a better looking lawn that is weed and disease free.
Benefits of core aeration
Reduces soil compaction
Improves fertilizer uptake
Reduces thatch levels
Helps develop stronger turf roots
Reduces water runoff
Improves soil fertility
Increases thatch breakdown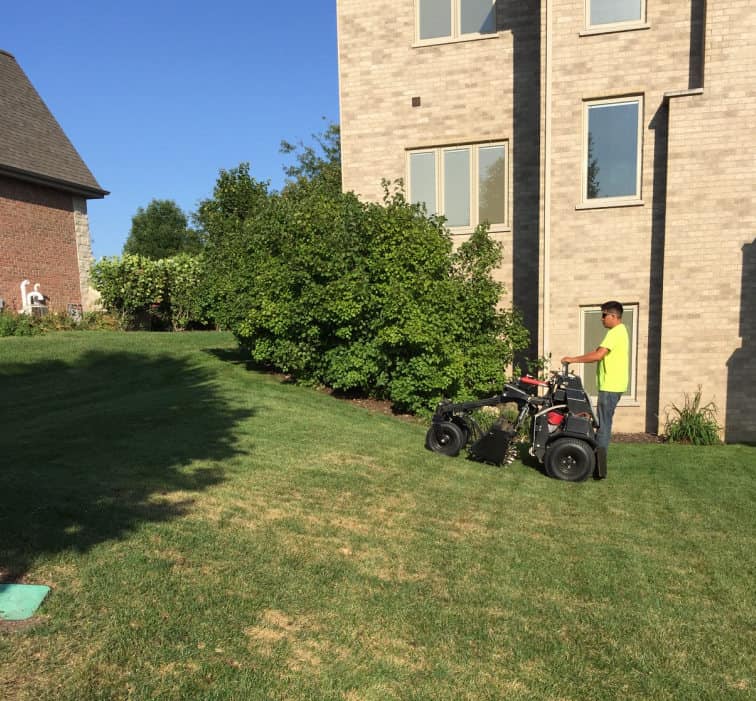 Lawn Dethatching / Power Raking Lawn Service in Orland Park
Improve your lawn by removing the matted layer of dead grass in your lawn. This layer of dead grass blades blocks water and nutrients to reach the root system affecting the overall wellness of your lawn, and encouraging pest and disease. The best time to perform this lawn renovation service in Orland Park, IL is during spring and fall.
The best Lawn Care Service in Orland Park IL
Are you tired of dealing with 
unreliable and incompetent lawn care company operators in Orland Park? Would you like to get your calls answered or returned? Then it's time you give us a call, we will get treat you professionally and provide you with a honest and affordable lawn maintenance quote that will be clear and well explained. We will never charge you for lawn services you did not ask for, or provide unreliable weekly lawn maintenance services. Yes, we are going to reschedule your normal lawn car service day from time to time, simply because we depend on weather. We never work on unsafe conditions like heavy raining or lighting, your services will be reschedule but you will be notified by email on any changes on your route.
We are one of the best lawn care companies in Orland Park, when you hire us for any lawn or landscape project, not only can you expect it to be done right, but you can expect it to be done on time and on a budget. All this by providing visual results, a guarantee and a lawn You'll love.
Fertilizer Treatments in Orland Park
We provide fertilizer treatment programs that provide your lawn with the nutrients it needs to stay green, dense and healthy all lawn care season long, our programs integrate best industry standards, safe and professional quality products. Organic materials are always our first choice, pesticides are our last resort.
Working over the years in the Chicagoland area has helped us developed and customized our lawn care programs to be able to deliver the best possible lawn while combating disease, pests and weeds. We offer a season long lawn treatment program that includes 6 fertilizer applications, pre-emergent, liquid weed control with every application, grub control, fungus control and winterizer. We also offer one time fertilizer, weed control, grub control and fungal disease control.
Lawn Cutting in Orland Park
Mowing is one of the most important lawn maintenance practices regarding your outdoor living spaces. By mowing your lawn in a regular basis, you will reduce the chances of fungal disease, weeds, and pests. Mowing height for the Orland Park area should be between 2.3 – 3.5 inches depending on your grass type. The most common grass species in Orland Park are Kentucky blue grass, rye, and fescue.
Mowing pattern is switched every week to avoid lawn tire marks and promote a more healthy lawn. Mowing includes cutting the lawn, trimming, edging, and blowing. We normally keep our mowing route same day around the same time. Occasionally we will mow your lawn in a different day due to heavy rain during the week. The best lawn mowing service in Orland Park is achieved by using professional mowing equipment that is maintained on a regular basis. We sharpen our blades in a weekly basis, and our lawn mowers are cleaned often.