Lawn Service in Naperville, IL
If you are looking into local lawn care companies in the Naperville, Illinois area, Home & Garden Lawn Care of Naperville is the company you need. We have been providing lawn care services for quite some time now and strive to be the most reputable professional family owned and honest company for you to choose. As a professional lawn care company we understand the science behind proper agricultural, and environmental best practices, we have knowledge, years of experience, and the best professionals to diagnose, repair, and maintain your lawn. Not just that, all of our lawn and landscaping services in Naperville, IL come with a 100% satisfaction guarantee.
We provide turf management services to help you improve the overall health of you lawn, We are not limited to only mowing, we provide a full menu of services like dethatching, core aeration, lawn overseeding, slit seeding, top dressing, fertilizer, weed control, and grub control.

The Best Lawn Care Service in Naperville, IL
We really want to be the best lawn care service in the Naperville area and recognized as one honest, professional company. As professional lawn care providers, we have knowledge on turf products and on the best industry standards to keep your lawn looking great. We know the advantages and disadvantages of certain products and we can quickly asses the damages to your lawn before they become severe and begin the recovery process.  As a local lawn service provider, we are also knowledgeable about proper trimming techniques, plant growth patterns, soil types, grass types, and climate and light conditions to provide the proper care, maintenance, and management.
Please remember that grass and weeds may not exceed eight (8) inches in height on any private lawn in the Naperville area, to learn more about Naperville, IL lawn ordinances please visit the city of Naperville website.
Lawn Aeration and Overseeding, Naperville, IL
Aerating the lawn in Naperville involves going a step beyond regular lawn maintenance like watering and mowing. Core aeration allows water, nutrients, and air to better reach  the turf's root zone. Aeration is a mechanical process of perforating the soil and removing small plugs of thatch and soil from the lawn.  By perforating the soil and  removing plugs of thatch and soil from your lawn, it will get the proper ventilation it needs. Annual aeration is recommended for most lawns in Naperville, IL and 2 times during the growing season for unhealthy lawns. Spring and fall are  the best times to aerate your lawn in Naperville, Illinois. Lawn overseeding is highly recommended for poor quality lawns with bare spots and weeds. By over – seeding your lawn you will introduce newer, stronger, more advanced grass seed that can better withstand pests and extreme weather conditions than older turf species in your lawn.
Benefits of core aeration
Reduces soil compaction
Improves fertilizer and water uptake
Helps develop stronger turf roots
Reduces water runoff

 More resistant to disease and insects

Improves soil fertility
Increases thatch breakdown
Improves drought stress tolerance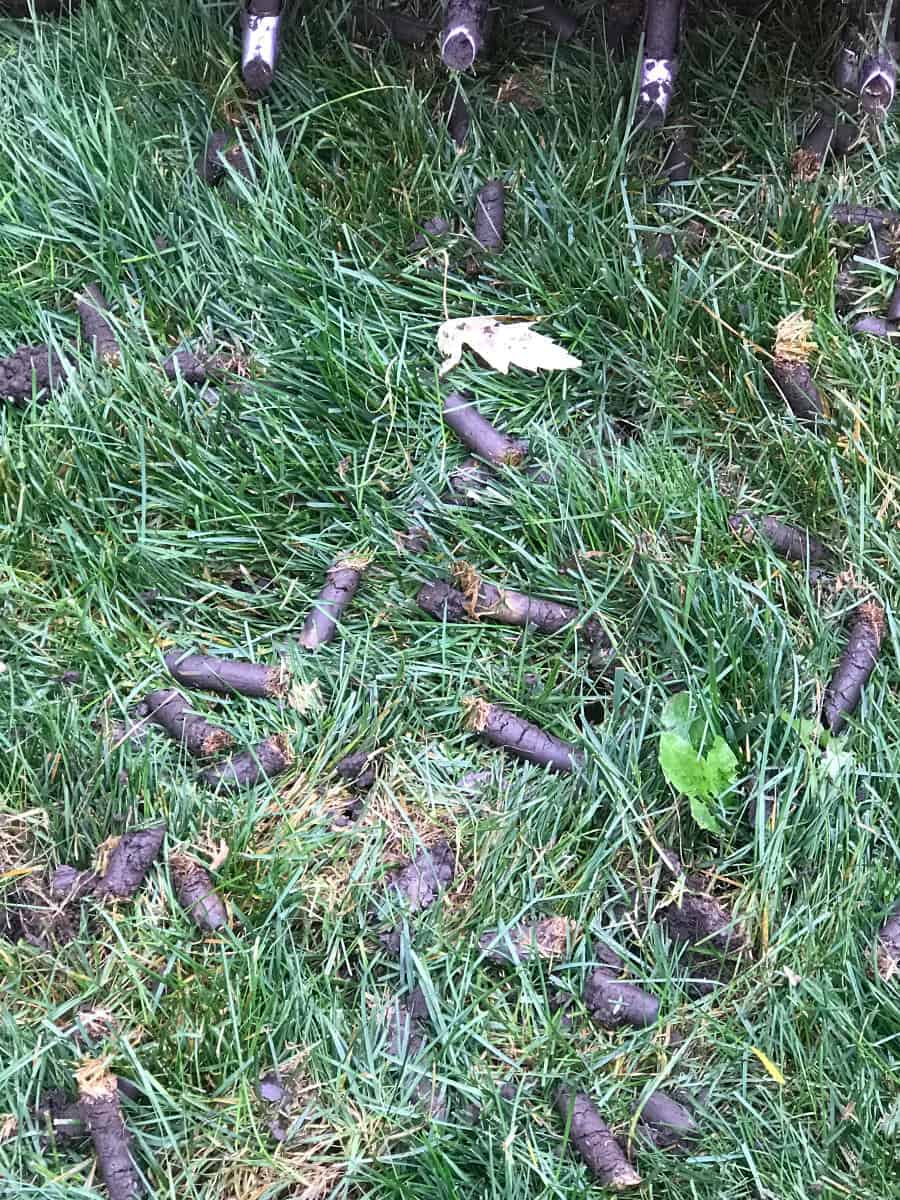 Soil plugs are left on top of the lawn to let them naturally break down over a couple of weeks. Watering your lawn after aeration is highly recommended if not rain is in the forecast in Naperville. It is best to spread fertilizer after aeration to deliver nutrients more easily to the grass root system. To prepare your lawn for core aeration, please mark any sprinklers, valve boxes, or areas that need to avoided by the aerator machine. If you have buried wiring please call 811 to get your Comcast, and any other utilities wiring marked in preparation for aeration.
While you shouldn't expect miracles, especially with poor  lawns, core aeration will promote a healthier, more vigorous lawn.
Grass Cutting in Naperville, Illinois 60564
Weekly mowing services to help you with your lawn maintenance chores in the Naperville, IL area. Our lawn cutting service includes mowing the lawn, trimming with a string trimmer to reach all areas inaccessible to mowing equipment, edging sidewalks and walkways if needed, and blowing.
The benefit of hiring us as your Naperville lawn care company is that you get a full menu of services, we are the only lawn service company you will ever need in the Naperville area to care for your turf. We will help you not to only maintain it but also to keep it green, thick, and healthy.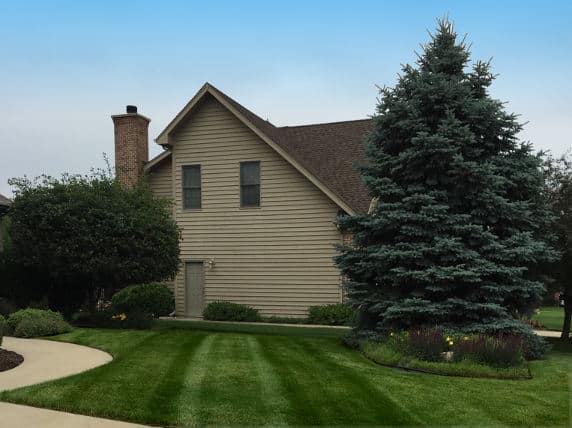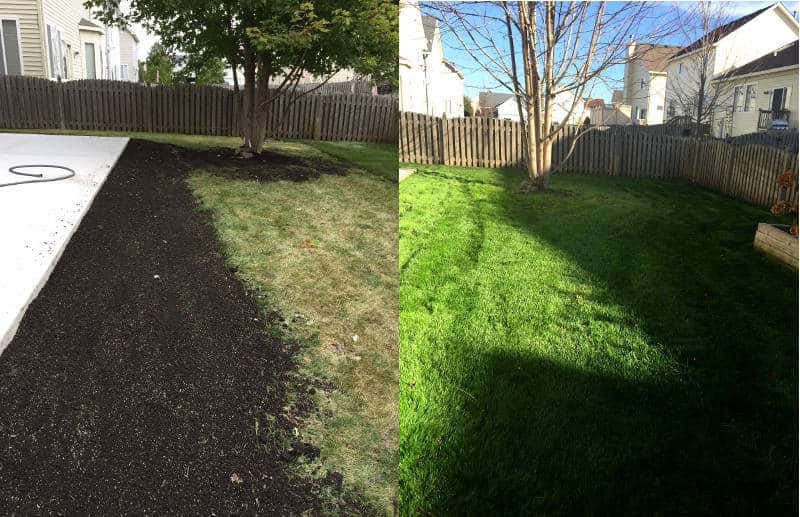 Lawn Service in Naperville, Illinois 60565
We help customers in the Naperville area to rejuvenate and renovate their lawn trough best lawn care practices like core aeration, dethatching, top dressing, slit seeding, seeding, overseeding, fertilizer, weed control, grub control, lime applications and lawn maintenance services.