Minooka, IL Lawn Service
Home & Garden  has provided homeowners in the Minooka area with the highest- quality landscaping, and  turf care. Our premier lawn services relieve homeowners of the chore of caring for their beautiful property. We are experts in lawn management and care of turf. Our services include lawn renovation like core aeration, dethatching, overseeding, top dressing, slit seeding, fertilizer, lime applications, regular maintenance, mowing, trimming, edging, weekly, biweekly, and one time grass cutting services.

Why Choose Us As Your Minooka Lawn Care Company
We have been working in the Minooka area for some time now and understand the local weather, soil conditions, turf species, disease and insect treats in the area. We work here, we spend here, it is a mutual benefit with great quality products and services we provide. Just take a look at our lawn care work.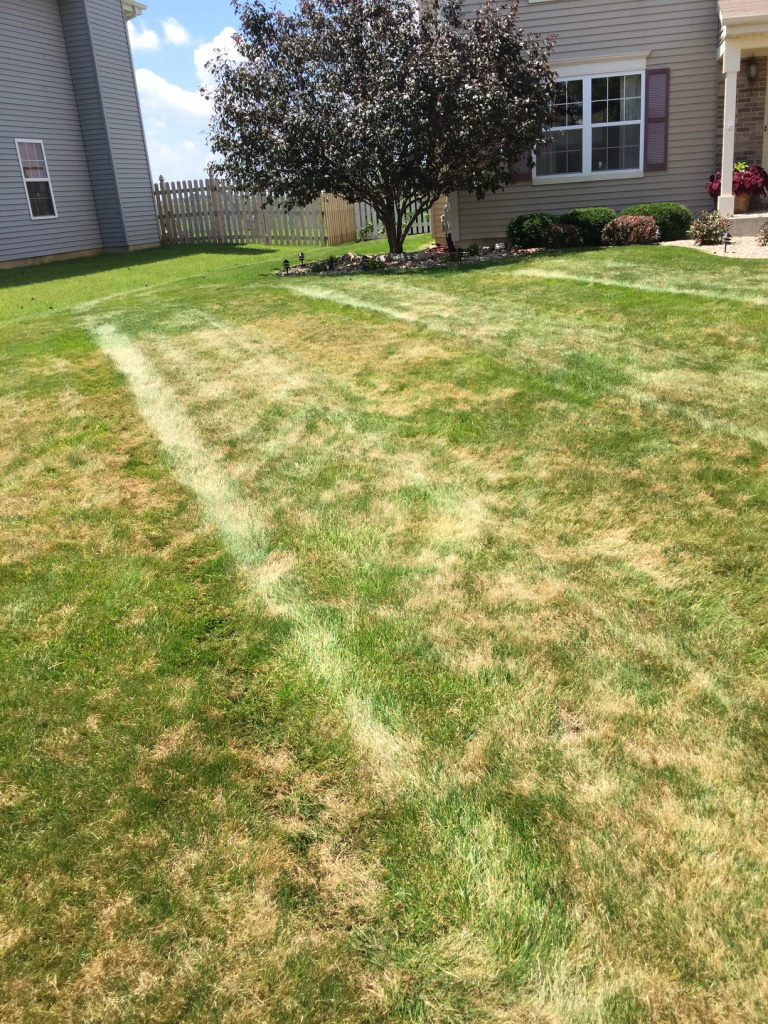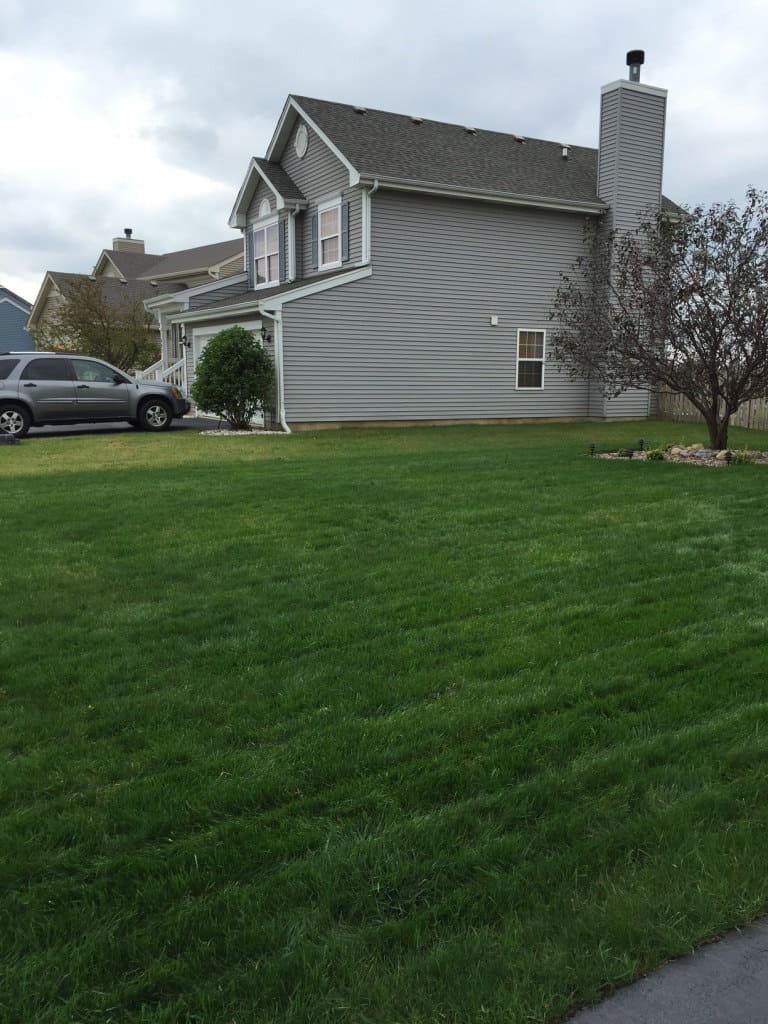 Lawn mowing in Minooka, IL
We offer grass cutting services in Minooka, IL in a weekly, biweekly and one time basis. Let us take care of your lawn maintenance services, you are in full control of your lawn care scheduling. Schedule mowing with our super easy, secure online ordering system, or give us a call to schedule your lawn cutting services in Minooka, IL. Mowing includes cutting the lawn, trimming and edging of sidewalks and areas that mowers can not access, and blowing. We mulch grass clippings since they contain organic basic nutrients that help in the development of the turf. Grass clippings can be bagged and dispose of for a small fee. Please consider mulching your grass clippings as it helps your lawn and the environment, you can read more about it in our compost benefits article.
Lawn Aeration Service
The best way to keep your turf healthy and looking good is to aerate your lawn at least once a year. Core aeration helps reducing  a compacted soil, allows water, air, and nutrients to better reach the root system of your grass. Our lawn aeration cost is very affordable that will save you money by reducing lawn fungal diseases which can become very costly to fix.
Benefits of core aeration
Reduces soil compaction
Improves fertilizer uptake
Helps develop stronger turf roots
Reduces water runoff
Improves soil fertility
Increases thatch breakdown