Lawn Care
Services
Easily schedule lawn care services in the towns of Joliet- Plainfield area. We are an affordable professional lawn care service provider working the surrounding towns of the Joliet area for more than 5 years. Home and Garden Lawn Care is a fully licensed and insured company with the most updated equipment and most talented personnel. With quick response time, quality work, polite manners and services you can afford, it makes it tough to go with anyone else.
Mowing
Service
Weekly, Biweekly or One time Mowing Service. Our service includes mowing the lawn, edging of the sidewalks, trimming and blowing.
Fully insured and licensed
Consistent mowing day
Mowing pattern changed every visit
Blades sharpen every week for the best cut
Grass clippings are mulched and stay on the lawn unless requested to be collected or bagged with the mowers.
Core
Aeration
Weekly Aeration involves perforating the soil with small holes to allow air, water, and nutrients to penetrate the grass roots. This helps the roots grow deeper and produce a stronger, more vigorous greener lawn. The main reason for aerating is to alleviate soil compaction. The plugs are generally about three inches long. We don't rake them up, we leave them on top of the ground so they will decompose to benefit your lawn.
Better air exchange between the soil and atmosphere
Stronger turf grass roots
Improved fertilizer uptake and use
Reduced soil compaction due to high lawn traffic
Reduced water runoff
Enhanced soil water uptake
We recommend this service at least once a year, normally spring or fall.
The best way to improve your lawn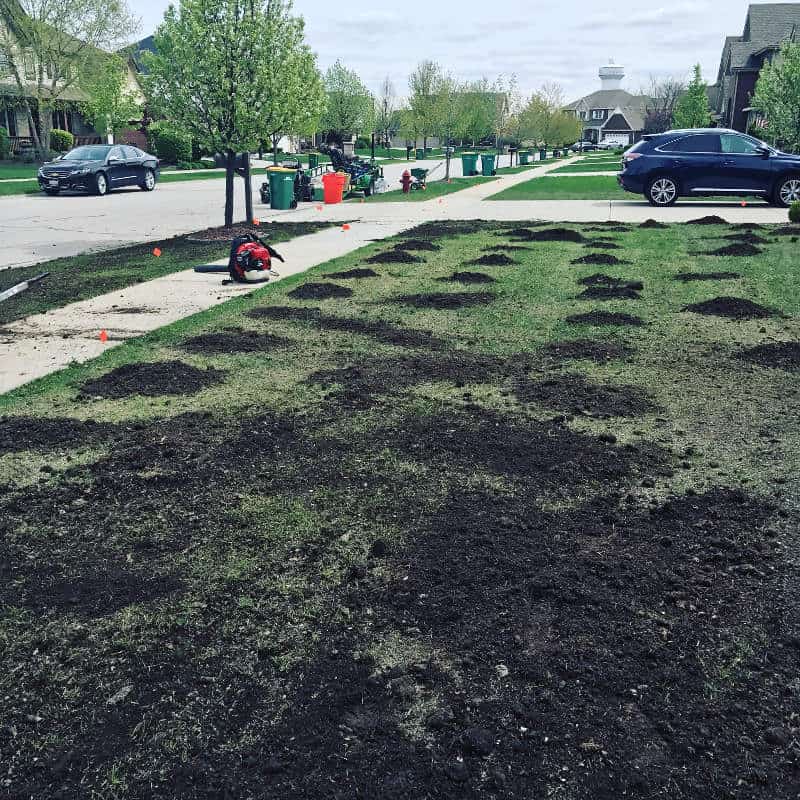 Overseeding
Overseeding is the process of spreading grass seed on top of your lawn with a spreader. We recommend this service to be performed together with core aeration for better results
Compost
Top Dressing is the process of spreading compost or mushroom compost on top of your lawn, generally after aeration, power raking or overseeding. In our opinion this is one of the best lawn care practices you can do to improve the overall look of your lawn, since it only provides nutrients to your soil but to your lawn also.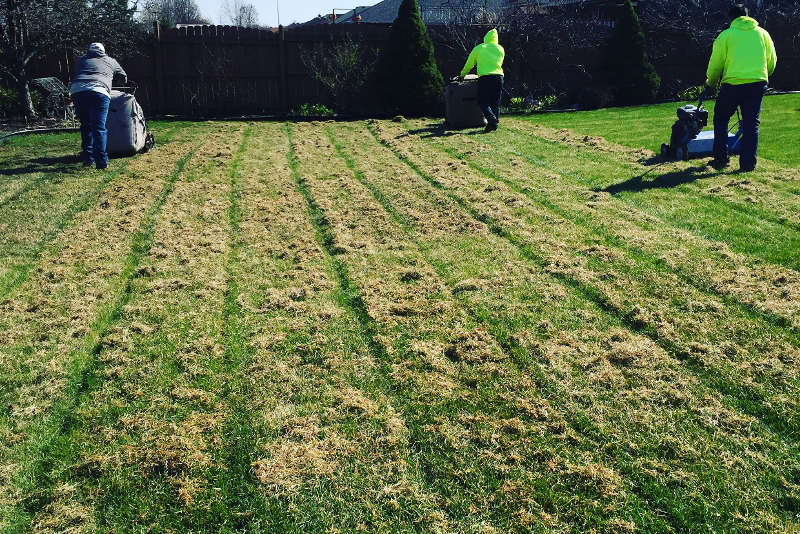 Dethatching
/Power Rake
Thatch is what gives the turf that "spongy" feeling when you walk on it. If you ever walk on a recently established lawn area, you might notice that it feels very firm because a thatch layer has not developed yet. When the thatch layer starts to accumulate to greater than a half inch, and especially if it gets to be over an inch in depth, then it's time to get off the sofa and take action. Excessive thatch accumulation can result in decreased rooting, increased potential of scalping, and possibly increased insect and fungal disease occurrence. We provide this service during the Spring and Fall.
Slit
Seeding
Slit seeding is the process of mechanically inserting grass seed into the soil to fix a decaying lawn. We provide this service during Spring and Fall. Professional grass seed is included with the service.
Benefits of slice seeding:
Improves grass density
Fix bare spots
Restore areas of lawn rather than replacing large patches
Better germination rates than overseeding
We recommend this service once every other year during Spring or Fall.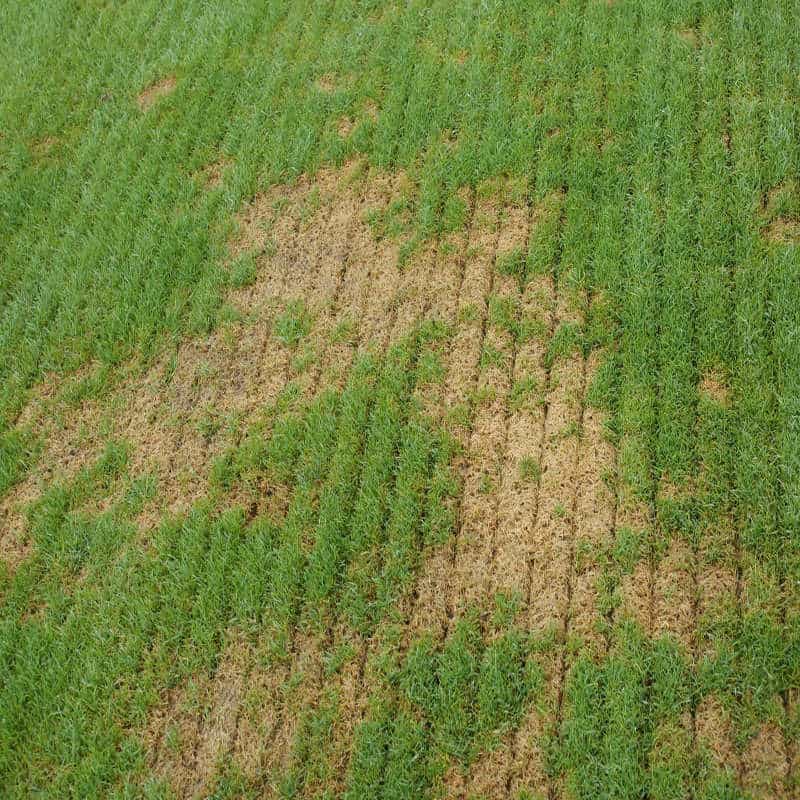 Fertilizer
| Weed Control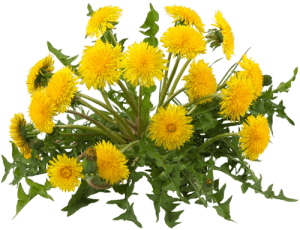 Safe Lawn Treatments and Weed Control
Weeds if not treated can become a real problem in your turf. Even a single weed can spread quickly and disrupt the appearance of a well-maintained lawn. The best weed control you can do to your lawn is to apply a pre-emergent weed control application early in the Season, this way you are preventing the weeds to even show up.
We only use the best safe pesticides in the Chicago area to control fungus, insects and weeds.
Lawn Treatments
We offer fertilizer lawn treatments to keep your lawn healthy and green. Our 4 and 6 step fertilizer programs provide lawns in the Chicago area with the right nutrients at the right time. We also offer one time fertilizer and weed control applications for those who like to have more control of their fertilizer schedule.
Our programs include granular slow release fertilizers and liquid weed control if needed on every visit. Our 6 step program includes season long fertilizer applications, pre-emergent, winterizer and weed control.
Lawn fungal diseases are a pretty common in the Midwest, some causes are: drought, improper mowing (especially mowing too low), compacted soil, over watering, over-fertilizing, weather conditions, etc. A successful fungicide application depends in identifying the correct disease and applying the right product. We do lawn treatments for dollar spot, brown spot, summer fungus, rust fungus, copper fungus and many more fungus diseases.
We provide high quality and effective lawn pest control & insecticide services with the use of powders, granular chemicals, and liquid sprays to control the growth of the pests and insects causing damages to your lawn, outdoor plants and trees.
We control moles, grubs, spiders, ants, and all types of outdoor pests.