Lawn Services in Joliet, IL
We are a full service lawn care company located in Joliet, Illinois – providing lawn & landscape maintenance, mowing, edging, trimming, aeration, dethatching, overseeding, top dressing, grass cutting, lawn applications, lawn insect & pest control, to surrounding towns like Shorewood, New Lenox, Plainfield and many more. As a joliet lawn care services company we only use the highest quality products while providing the most cost effective solution. Professional trained & certified employees. We pride ourselves in completing projects in a timely and efficient manner at a competitive affordable prices.

Before and after lawn care applications in Joliet, Illinois property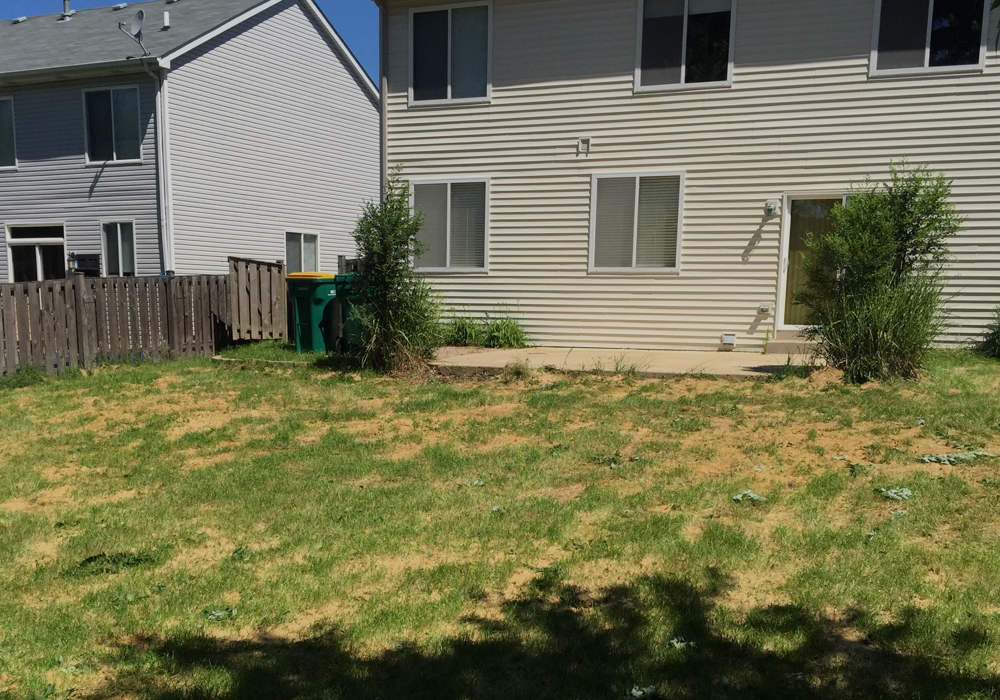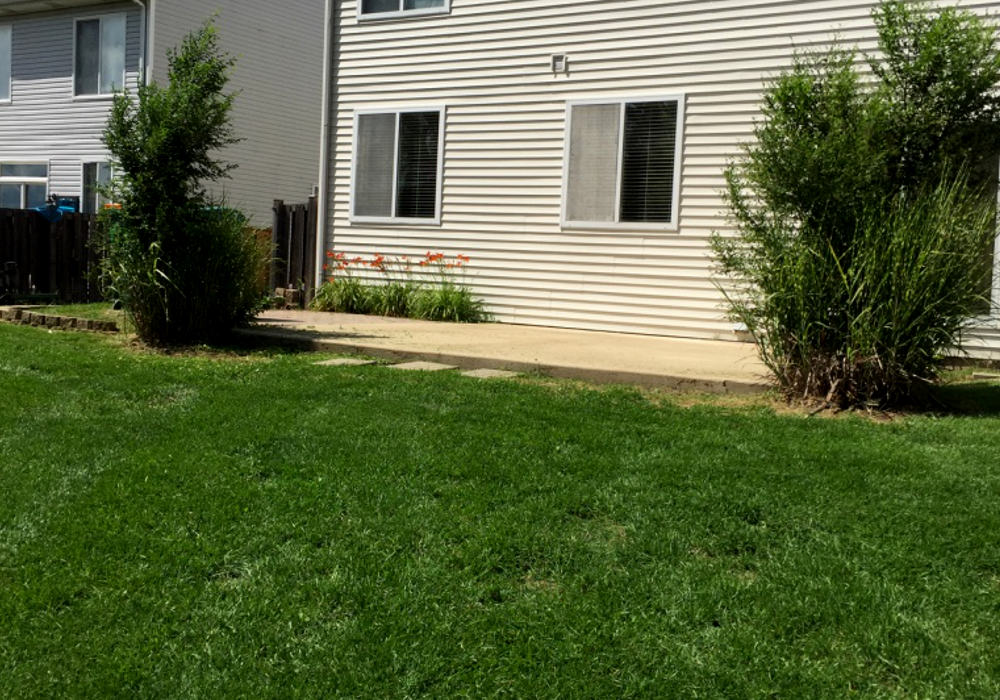 Lawn Mowing in Joliet, IL
Home & Garden Lawn Care provides lawn cutting services in the Joliet, IL area and surrounding towns on a weekly, bi-weekly and one time basis. Our no attachments agreement allows you to cancel lawn maintenance services at any time.
Our mowing service features
Lawn striping enforced for a neat appearance
Mowing pattern switched every time to avoid tire marks
No grass clippings on flower beds
String edging to avoid damaging your concrete areas
Same height lawn trimming to avoid scalping edges
No zero turn usage to avoid turf damage
Same day every week, weather permitting
Joliet full lawn care services
We provide full lawn maintenance programs and services to help our customers maintain, rejuvenate and keep their lawn healthy, green, and disease free all season long in the Joliet area. From a simple soil test to help you balance the pH levels in the soil to a complete lawn renovation project like core aeration, dethatching, top dressing, overseeding, lime applications, weed control, slit seeding, fertilizer, insecticide and fungicide applications you can be sure Home & Garden is the best choice in the greater Joliet, IL area.
Joliet Lawn treatment services
Our tailored lawn treatment services in Joliet are specially formulated to provide your lawn with the right ingredients, correct amounts, at the perfect timing. We offer a complete season long plan that consist of 6 applications, weed control, pre emergent and winterizer to promote a lush green lawn.
Lawn care resources in Joliet, Illinois
We share some of the resources in the Joliet area to help you improve your garden, lawn, and landscape areas. The best place to start is with the city of Joliet where you can find helpful resources, tips and information with joliet city codes, ordinances, and the yard waste schedule. If you are looking to buy compost, the best place is located just 15 minutes from Joliet at the Waste Management Willow Ranch location in Romeoville. For mulch the most affordable good quality mulch producer is Xylem also known as Rocks ETC in Channahon, IL.
---
Lawn maintenance and landscaping projects in Joliet, IL
Lawn Renovation Services
Landscape Mulch Installtion
Lawn Aeration, Dethatching, Overseeding
Sod Landscape Installation
---
Joliet Lawn Maintenance and Landscape city ordinances
We have added some local Joliet lawn, landscape and general city ordinances to keep our customers informed about the city codes in order to avoid fines and keep our Joliet city beautiful. Regarding lawn maintenance, please remember to cut your lawn regularly during the growing season as the Joliet city may fine you if your grass or weeds exceed 8 inches. Lawns over 8 inches in height are declared by the city of Joliet to be a nuisance condition and dangerous to the health, safety and good order of the city. Ornamental plants also known as grasses, perennials, annuals and groundcovers purposefully planted for aesthetic reasons can exceed 8 inches. If you need help with cutting your lawn in Joliet on a weekly, bi weekly or one time basis please contact us today to provide you with an instant affordable lawn maintenance quote.
When doing clean ups or any yard work avoid to blow or place leaves, grass clippings, or any other debris from lawn and landscape areas on public streets, sidewalks, or walkways and streets. When mowing, cutting weeds, doing spring and fall clean ups, or debris removal – owners should ensure that storm drain and waterways systems and structures are kept free of yard waste (grass clippings, tree trimmings, leaves) or other obstructions that may block the flow of water.
When we mow your lawn, renovate your lawn, apply fertilizers, or perform clean ups, we make sure to blow or collect debris resulted from these services.
Sidewalks, walkways, driveways, parking spaces, retaining walls, patios and similar landscape areas shall be kept in a proper state of repair, and maintained free from hazardous conditions.
Please visit the Joliet city website – lawn ordinances for more detailed information regarding lawn maintenance, landscaping , yard waste, and everything related to the management and maintenance of your outdoor living spaces.