Lawn Care Services in Frankfort, Illinois
Home & Garden Lawn Care in Frankfort, IL has been working with homeowners and businesses all over the Suburbs in Chicago to improve and maintain their outdoor spaces. Our team stay up to date with current lawn and landscaping issues through continued education and training. Our commitment to you is to only use the best professional products and provide the best possible service using up to date industry standards and techniques. With Home & Garden Lawn Maintenance you will have an active and interested partner in the success, health, and beauty of your lawn.
As a local lawn care company in Frankfort, IL we understand local weather, common grass problems, soil conditions, and turf problems that we have created customized lawn care programs to increase turf's ability to withstand stress and disease. We offer lawn maintenance services like core aeration, dethatching, overseeding, slice seeding, top dressing, fertilizer, weed control, insect and disease management.

Affordable lawn care services in Frankfort, IL
Over the last few lawn care seasons, our approach to business has helped transform us from a unknown family owned lawn service company to a leading Frankfort provider of lawn care and landscaping services. This didn't happen overnight, and it didn't happen without total commitment to our mission — Providing great quality services at the best possible cost using the best professional products on the market. Our transparent, affordable pricing comes with a 100% satisfaction guarantee or your money back!
Regardless of the lawn care or landscaping project size, we strive to provide our customers with great quality services, commercial professional products and unmatched turf's best practices and techniques that meets our customer's needs to deliver the healthier  lawn they deserve.
Lawn Aeration
Core Aeration is nothing more than perforating the soil and remove soil plugs in order to allow water, air, and nutrients to get easy access to the turf's root system. Lawn aeration in Frankfort will promote a greener, thicker, more vigorous lawn that can better withstand harsh weather conditions. You can easily schedule Core aeration services in under 2 minutes with our easy lawn care booking system.
Benefits of core aeration
Reduces soil compaction
Improves fertilizer and water uptake
Helps develop stronger turf roots
Reduces water runoff

More resistant to disease and insects

Improves soil fertility
Increases thatch breakdown
Improves drought stress tolerance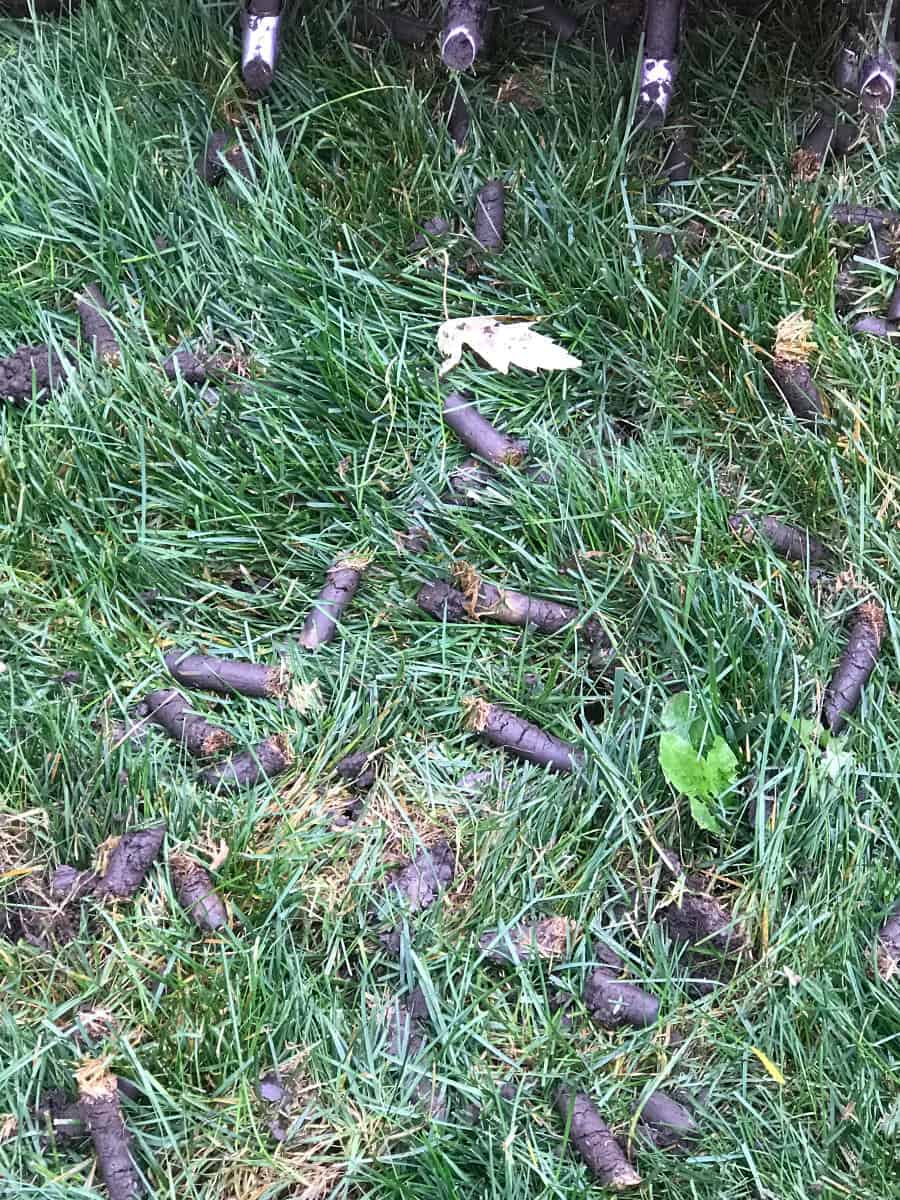 Lawn Aeration, Frankfort Illinois 60423
Lawn aeration is the answer for bare spots, weeds, soil compaction, and to keep your lawn looking green and healthy season after season.  We provide lawn aeration in Frankfort, IL during the spring and fall when temperatures are cooler at night and warm during the day, this allows for seed germination rates to increase if doing overseeding. Our core aeration service along with seeding will promote a thicker, more healthy lawn that is less prone to disease and pests.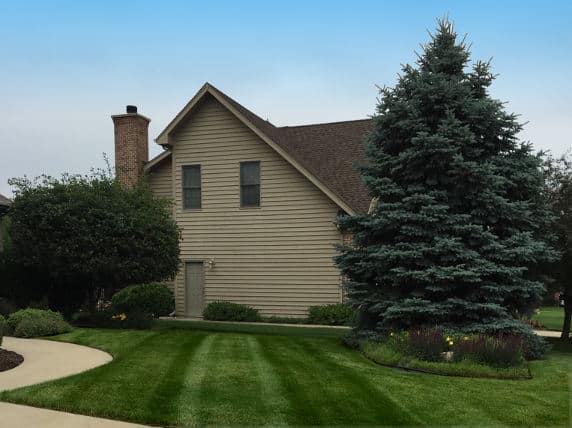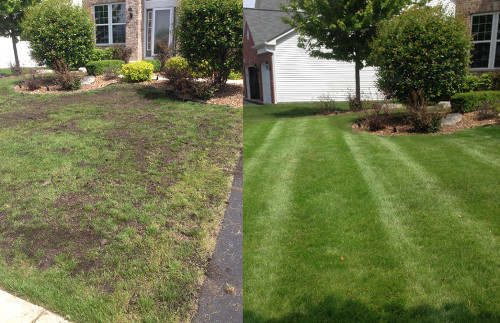 Lawn Care Service in Frankfort, Illinois 60423
As your Frankfort lawn care service provider, we help you in the process of diagnosing, treating, and maintaining your lawn with our easy lawn care booking system.
Frankfort Lawn and landscape Ordinances
Frankfort lawn care and landscaping ordinances establishes that  shrubs, flowers and ground covers other than turf grass may be planted in the tree planting beds. Application of pesticides, fertilizer, or herbicides should be avoided in protected areas. Mowing is strictly prohibited as well.
Try to mow your lawn every week, and avoid to have lots of weeds. Please visit the city of Frankfort ordinances website for a full list of city codes.