Lawn Service Company in Channahon,IL
Our lawn care service in Channahon, Illinois will enhance and improve the look and quality of your outdoor lawn and landscaping areas by providing professional services with the use of quality products, and the best trained employees. We provide the expert lawn service Channahon, Minooka, and Shorewood  residents can count on in every season. From maintaining green grass to rejuvenating a lawn to controlling and eliminating unwanted pests and insects, we have got you covered.

Home and Garden Lawn Care is fully insured, and licensed. Along with our affordable lawn and landscaping prices, our expert team, and our commitment to the residents of Channahon, we are raising the bar on lawn management work and providing a high level of excellent service as a result.
Why choose us as your Channahon lawn care provider?
We only use the safest high quality materials available on the market. Highly trained employees, licensed, insured, and using newer commercial equipment to deliver results in a timely manner makes us the to go company in the Channahon area.
Lawn Mowing In Channahon
Have your lawn freshly cut every week, bi weekly or on a one time basis with our affordable grass mowing services. Mowing includes cutting the lawn, trimming, edging and blowing. Grass clippings are mulched since they provide organic nutrients beneficial for the lawn, if requested grass clippings can be collected for a small fee. Our affordable lawn cutting prices combined with years of  experience and best industry standards will provide you with a beautifully manicured lawn. When mowing, we use the 1/3 rule: not removing more then 1/3 of the grass height per cutting. We keep your lawn between  3″ and 3.5″ which is the recommended mowing height by the University of Illinois. Mowing pattern is switched every week to avoid tire marks and mower blades are sharpen frequently.
Keep in mind that the penalty in Channahon for overgrown lawns is $100, please visit the Channahon's website for more city ordinances.
Lawn Aeration Service In Channahon
Does your lawn lacks color, have bare spots, or just doesn't look healthy? Try our lawn core aeration service in Channahon, IL to promote a denser, more vigorous lawn. Lawn aeration is the process of removing plugs of soil in your lawn to allow, water, fertilizer, air to better reach the root system of your lawn. We offer lawn aeration during the spring and fall and we highly encourage you book in advanced to avoid disappointment, We get very busy during lawn renovation season.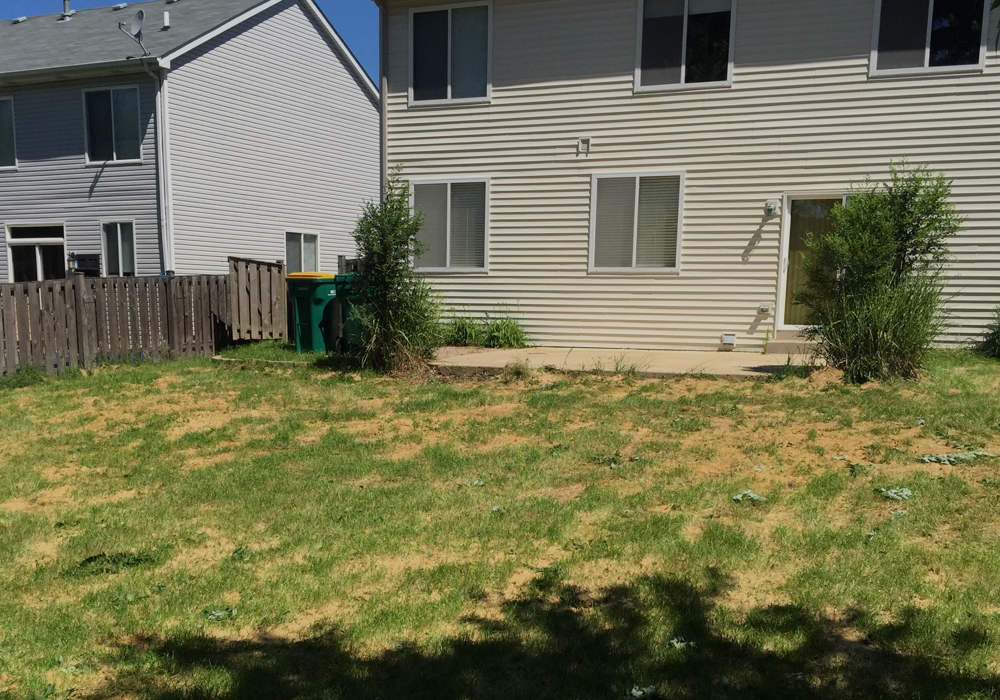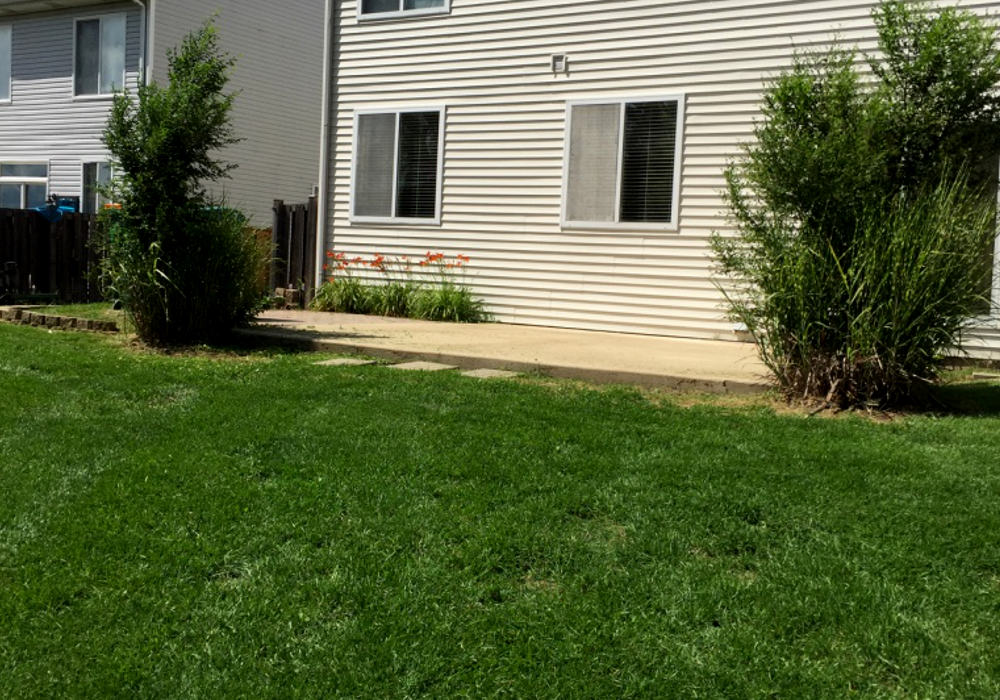 Fertilizer Treatments
Our 6 step fertilizer program will promote a greener, more denser lawn. We only use the highest safe quality products and always use organic materials when possible. Our approach is very simple, Provide turf with the right ingredients, right amounts, at the right time. That is really, the ideal lawn care program. We offer, lawn fertilization, weed control, grub control, winterizer, pre-emergents, fungicides, and insecticides. If you are looking for one time applications, We've got you covered, Just give us a call, text us, or order online to receive your lawn treatment applications in the Channahon, Illinois area.
We love to work in the Channahon area due to its green landscapes and awesome views, also, Channahon was rated one of the safest cities in America in 2015, and its businesses continue to thrive. We get some quality lawn and landscape materials from Channahon Xylem Landscape Materials. Make sure to visit the Channahon Park District for great activities and events.